October 2016 Newsletter
Hello,

I hope you had an enjoyable summer. I am back from Bratislava, Slovakia, where I was honored to join leaders from the 28 EU countries at the 

Transition to a Green Economy

 meeting. Their commitment and collaborative efforts to solve climate change and other environmental problems were inspirational.
| | |
| --- | --- |
| | |
| |  Kayaking on Turquoise Lake,  Lake Clark Nat'l Park, Alaska |
Earlier in the summer, after a rare week offline in the Alaska backcountry, I presented two keynote talks at "Chemistry Under the Midnight Sun," an American Chemical Society meeting in Anchorage. Speaking for 
Alaska Community Action on Toxics
  I learned that, very sadly, Arctic indigenous people have among the highest level of toxics such as flame retardants and PCBs in their bodies–and also have very high rates of birth defects and cancer.
For a lighter look at the toxics problem, you might like to check out the movie STINK! featuring many friends and me. It's free during Breast Cancer Awareness Month at http://www.stinkmovie.com.
After enjoying Cape Cod with my daughter Annalise in July, I helped coordinate a media campaign for our  
joint 
study
 with Harvard scientists finding that the drinking water of at least 6 million Americans is polluted with 
highly fluorinated chemicals
, another of the 
Six Classes
 of chemicals of concern. We found that a major source of this contamination was military bases and airports that use fire-fighting foam.
Watch an excellent short 
CBS video
 (left) to learn more.
Following extensive press coverage, the US Air Force announced in August they would use water instead of this foam for training exercises–a huge boon to clean water and health!
Thank you for your continued interest and support.
Arlene
P.S. Please remember to register and vote.
A Circular Economy for a Healthier World
Europe is working to move their economy from the traditional model of "take-make-consume-dispose," to a circular model where the use of resources and energy are minimized.
Also, resources and energy are managed efficiently during their entire life cycle. This reduces adverse impacts from the extraction of new materials, emissions of hazardous substances, and waste disposal.
This diagram shows how materials and waste can be better managed with eco-design, reuse, and recycling. The desired flows of energy and materials are above the dotted line and those to be avoided are below. To achieve a green and circular economy, the use of the Six Classes of chemicals of concern should be minimized; products containing them cannot safely be reused or recycled, and are also difficult to landfill or destroy.
| | |
| --- | --- |
| | |
| Lilyana Vynogradova / Shutterstock.com | |
Gymnasts' High Exposure
In addition to facing physical dangers, gymnasts like Olympic champion Simone Biles can also be highly exposed to harmful flame retardants. High levels of these chemicals have been measured in the air, dust, and foam in U.S. gyms-and also in the 
bodies of gymnasts
. A 
recent study
 found that the same toxic flame retardants used in gyms' pit cubes can be measured in gymnasts after they practiced. The study author said, "Training in a foam pit is essentially like swimming in flame retardants." 
Exposure to these chemicals
 has been associated with reproductive, neurological, and hormonal impairments, as well as with cancer.
The question is, "Are flame retardants needed, given the potential for health harm?"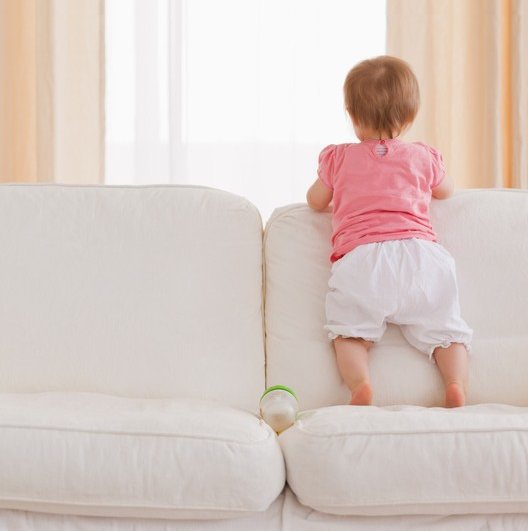 From Products to Dust to Us
In another 
study
 researchers found that indoor dust contains harmful chemicals from four of the 
Six Classes
. These include phthalates, phenols like BPA, flame retardants, and highly fluorinated chemicals– used to make products non-stick or grease resistant.
An infographic that shows how we are exposed is 
here
.
Calendar of Upcoming Events
October 10, 2016: 
GSP will facilitate a half-day workshop on waste management solutions for waste foams and plastics mixed with flame retardants at the North American Hazardous Materials Management Association National Conference in Portland, Oregon. Contact 
Sara@GreenSciencePolicy.org
 for more information.
October 11 – 13, 2016: 
Arlene Blum will deliver the keynote speech on October 11th in Portland, Oregon. Info on the 
NAHMMA website
.
February 8, 2017: 
This one-day participatory workshop will bring together experts in academia and industry to develop basic scientific research projects pertaining to the responsible disposal of foams and plastics containing flame retardants.
SAVE THE DATE!  February 10, 2017: 
Green Science Policy Symposium: Flame Retardant Dilemma and Beyond
This series brings together scientists, business, government, and citizens groups to share information on flame retardants, fluorinated chemicals, and other chemicals of concern.
This meeting is from 8:30 am to 4:00 pm, 150 University Hall, UC Berkeley (2199 Addison Street, Berkeley CA).
Contact info@GreenSciencePolicy.org to receive registration information when available.